Roofing tiles are an elegant and durable roof covering suitable for all types of steep roofs. Combining tradition with modern technology, it finds application in the construction of single- and multi-family houses, farm buildings, sacred buildings and the renovation of old roofs.
The metal roofing sheet is profiled from galvanized double-sided sheet and coated with several layers of varnish, which guarantees its longevity. It is one of the lightest roofing materials, which is a huge plus, because it does not require a heavy truss structure. The weight of materials is important in the case of renovation of old roofs, because when replacing into lightweight roof tiles, the framework does not need reinforcement. One square meter of tin roofs weighs about 4.7 kg, which means it is nearly 10 times lighter than traditional ceramic roof tiles. (for example, the weight of fiber-cement boards is 20 kg / 1 m2, ceramic coverings 50 kg / 1 m2, and carpent tiles can reach up to 70 kg / 1 m2). A wide range of colors and the ability to match the roofing sheet to different surfaces allows you to adjust the roof to the facade and the surroundings. By producing sheets for a specific length, the waste is kept to a minimum.
Laying metal covers is one of the cheapest and the fastest ones. Sheet metal products manufactured by Blachy Pruszyński have a 10-15 year warranty, and their lifetime is from 25 years (galvanized sheets) to 40-50 years (multilayer sheets with a polyurethane coating).
The sheet metal company Pruszynski offers the necessary accessories for all metal roofing tiles: screws, rivets and other flashings, sealing tapes, touch-up paints and flat sheets for atypical roofing treatments.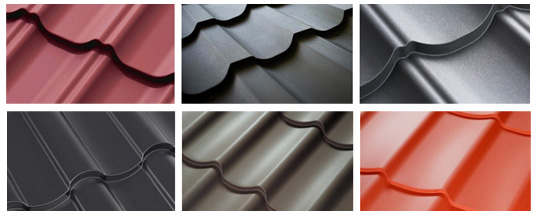 Address:
RWT Sp. z o.o.
ul. Parkowa 1/6
39-100 Ropczyce
Contact:
+48 882 559 953
+48 882 559 951
+47 486 33 800
Info:
Org. nr. PL 818-171-99-79