NIAGARA GALVANISED gutters – a product long awaited by our customers – is already on sale. The system offered is an economical version of the NIAGARA coated gutters known and valued by the roofers.
According to the above, NIAGARA GALVANISED is a product characterized by a more attractive price, while maintaining the main advantages of NIAGARA gutters, and thus:
simplicity of assembly (connecting with connectors)
exceptional depth (the system is able to pick up more rainwater),
high quality and compatibility of elements guaranteed only by production from one producer,
short deadlines..
System is avaliable in two sizes:
110/90
120/100
50/100
150/120
150/150
190/120
190/150 
The thickness of the sheet from which it is produced is 0.6 mm while the layer of zinc is 275 g / m²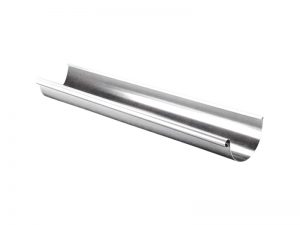 Address:
RWT Sp. z o.o.
ul. Parkowa 1/6
39-100 Ropczyce
Contact:
+48 882 559 953
+48 882 559 951
+47 486 33 800
Info:
Org. nr. PL 818-171-99-79