The system of window and door seals is a universal solution that allows you to mount windows or doors, ensuring high tightness for many years. We offer a range of tapes made of the best quality materials and an attractive price list and our help.
BUTYL TAPES
Butyl tapes is a product that is used in construction and car mechanics. They also work well as protection against moisture, damping shocks, as well as fixing and repairing damaged parts. Butyl thanks to its viscosity can be used for air conditioning and ventilation seals. It is the highest quality product in its class.
The advantages of butyl tapes is that they are not subject to corrosion, they are resistant to weather conditions, they do not crumble, they are waterproof, they do not mold, and the sealing effect is immediate.
Alu-butyl tape is a tape that is coated on one side with aluminum and on the other with butyl. Ideally suited to the sealing and reconstruction of joints garages, warehouses, winter gardens. It is characterized by very good tightness to gas diffusion. It can be used interchangeably with butyl tape when installing window and door joinery in situations where high tightness is required.
Application of alubutyl:
acoustic and damp insulation of vehicles
roofing work
chimney seals, roofing, building seals
Width from 10-20 mm to 200-1000 mm
Thickness 0.6 / 0.7 / 1.5 mm
Butyl ties and cords are double-sided adhesives made of butyl mass.
We offer the following tape dimensions:
– fi4 mm (black)
– fi6 mm (white)
– 15 mm x 1.5 mm (black)
– 25 mm x 3 mm (black)
– 30 mm x 2 mm / 50 mm x 2 mm (black)
– 100 mm x 1.5 mm / 200 mm x 1.5 mm (black)
Width from 4mm to 200mm, thickness from 1.5mm to 6mm
TAPES WITH PRINT
The PVC anti-slip foam is used as the "underside" part of mouse pads. It has a self-adhesive layer, ensures stability on glass, furniture or plastic surfaces.
There are three types:
– dark gray PVC foam 1.6 mm thick, without white laminate is a good quality gray foam available in self-adhesive or oil-free version. It is possible to make any shape of die cut from foam.
– light gray PVC foam with white 1.8 mm thick print laminate, non-slip foam available in any formats. We offer foam with or without glue. The adhesive is on the side of the white laminate.
– non-slip foam with a thickness of 3 mm is a thicker version of the standard foam, available in a self-adhesive version or without glue in a die-cut form or in a roll of 1450 mm width.
TAPE BELT WITH PRINT
We offer packaging tape with logo and individual print available from 1 to 6 colors. Universal packing adhesive tapes will prove themselves not only in the role of advertising, but also protect the goods during transport and storage. Designed for all kinds of cardboard box wrapping, pallet wrapping and sealing of parcels.
PROTECTIVE FOIL WITH PRINT
It is a protective film, self-adhesive characterized by the fact that it does not leave a trace after unsticking, protects against dirt. It is suitable for the protection of window frames, stainless steel worktops, painted surfaces, PVC profiles, sanitary devices, window sills, linings, glass and is ideally suited for protection during powder coating. The advantage of the protective film is that it is resistant to UV radiation. We offer film strips available in rolls of any width from 4 mm to 1250 mm.
MAGNETIC PRINTING FOIL
Foil is an easily removable advertising medium. It is most often used to create advertising on company cars and gadgets applied on metal elements such as key rings, notebooks, fridge magnets, etc. We offer a 0.6 mm thick, 0.8 mm thick film; width to be agreed, as well as a large selection of colors including white, red, blue and green.
FERROMAGNETIC FOIL FOR MAGNETS   
It is a steel foil, its material consists of iron powder and high-quality thermoplastic and rubber. The foil is an ideal substrate for attracting neodymium, ferrite magnets, magnetic and anisotropic and isotropic magnets. Manufactured in a self-adhesive version without laminates, with white laminate. It is also available in the self-wearing version. Its application is primarily in the production of advertising folders, for pairing, for closing files, packaging and boxes. We offer foil in the width from 1 – 1.25 m with the possibility of cutting the foil from the roll, from the subway or in the form of cutting elements and punched out according to a specific pattern.
FOUNDRY PRESERVED FOIL WITH PRINT
It is mainly used in hazardous places. It is used to mark and mark places, routes, areas requiring special attention. The advantage of the film is that it does not extend, is resistant to weather conditions, and is also suitable for internal and external use. We offer a film with a width from 75 mm to 150 mm and in reels 250 mm and 500 mm in various colors.
ACOUSTIC TAPE
It is used in construction and renovation works when installing aluminum profiles to cushion and isolate the contacting surfaces. The advantages of acoustic tape is that:
the tape is a sound insulator and can act as a thermal insulation
it does not leak moisture or air and is resistant to aging
has damping properties, absorbs and absorbs vibrations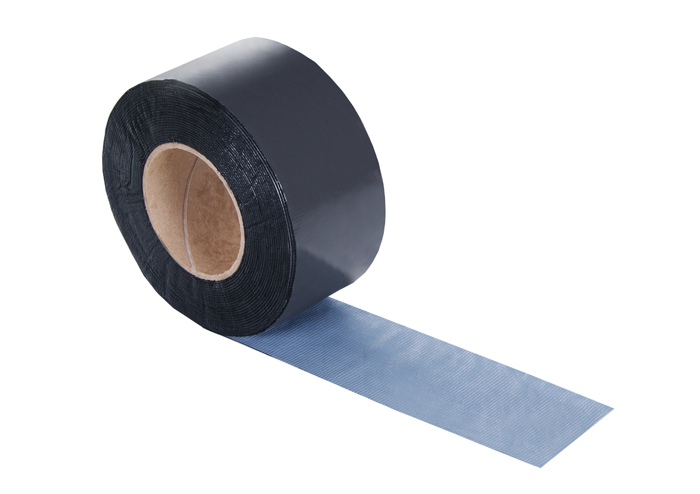 Address:
RWT Sp. z o.o.
ul. Parkowa 1/6
39-100 Ropczyce
Contact:
+48 882 559 953
+48 882 559 951
+47 486 33 800
Info:
Org. nr. PL 818-171-99-79